Sample Report
All reports are computer generated with plenty of detail and color photographs. Major findings/defects are highlighted in red print with a summary of such findings at the end of the report.
I use a narrative style of report that conveys far more information than a checklist report that many other home inspectors use.
Your report will be e-mailed to you within 24 hours of the inspection. You will receive a binder containing other useful information at the time of the inspection that can also be used to store a hard copy of your report once you receive it.
Click on the image below for a sample of my report format: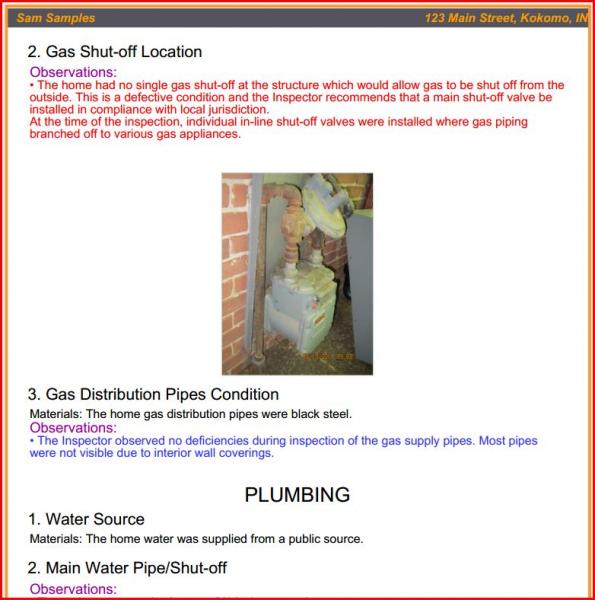 Here is a sample of the "other guy's" report: