Keystone Home Inspections - Home Page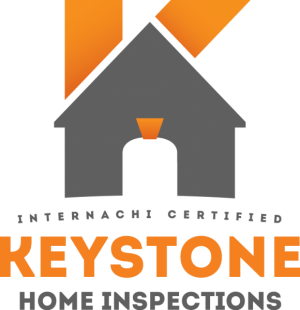 A home is the largest purchase you'll probably ever make, so it's important to understand the condition of your investment. My name is Joe Douglass and I would be honored to inspect the home you're considering. I'm an Indiana-Licensed Home Inspector and certified by InterNACHI—the International Association of Certified Home Inspectors—which is the largest and most respected home inspector organization in the world.
Why you should choose Joe Douglass and Keystone Home Inspections for your home:
Certified Master Inspector® - This is the highest designation in the industry and only a handful of inspectors in Central Indiana have it.
Engineering Background – I have an engineering background and a mechanical engineering degree.
Experience – I have inspected all types of houses, from new construction to 100+ year old. The types of defects of a particular house largely depend upon the era in which it was built. I know what to look for no matter what the age.
Value – You want to get the most value for your money. The cheapest inspector is usually the least experienced and least qualified. Saving a few dollars by hiring the cheapest inspector could cost thousands later.
Unbiased – I work for you, the home buyer. I do not have relationships with Realtors, lenders or contractors that would create a conflict of interest or influence the inspection.
Flexible Scheduling – I will make every effort to accommodate your schedule, including evening and weekend inspections.
Happy Customers – Customer satisfaction is my number 1 priority and the reason many past customers refer me to their friends and family.
As a Certified Master Inspector®, I follow both the Indiana Standards of Practice and InterNACHI's Standards of Practice. I also abide by a strict Code of Ethics, which puts my clients' interests first. And I stay up to date with the latest techniques and trends in the housing industry through InterNACHI's rigorous training and Continuing Education curriculum. Go to the Qualifications page for more details.
As the founder of Keystone Home Inspections, I'll provide you with outstanding customer service, a thorough inspection, and a report you can rely on so that you can make a confident decision.
I am here to assist you in making a confident decision about your property. Whether you're buying a new property and want to be sure of what you're getting... or selling a property and want to eliminate possible problems that could delay or lose a sale. Or just want a professional to inspect and advise you on the condition and maintenance or safety recommendations of your current home, I am here to help...